Summer Robotic Camps
FLATE's Robotics Camp on Good Day Tampa Bay
2014 Summer Robotic Camps
We are having an ALL NEW summer camp with the Mindstorms EV3 Robots this summer!
FLATE is now accepting applications for the ALL NEW EV3 Robotics Camp.
Sign up Today!
Registration Packet – For ALL camps
Here are the dates:
June 16 – Intro Girls
June 23 – Intro All

– Sorry, Full!

July 7 – Intro All

- Sorry, Full!

July 14 – Intermediate A

- Sorry, Full!

July 21 – Intermediate B

- Sorry, Full!

July 28 – High School

These camps capture the interest of middle and high school students by following the current trend of robotic applications used throughout manufacturing industry. The curriculum is a mixture of Lego educational materials, STEM subjects and modern manufacturing information conducted in an environment of competitive problem solving. The campers develop a knowledge base of modern manufacturing, robotics design and programming while adding to team building experiences.
Robotics Summer Camps Images 2013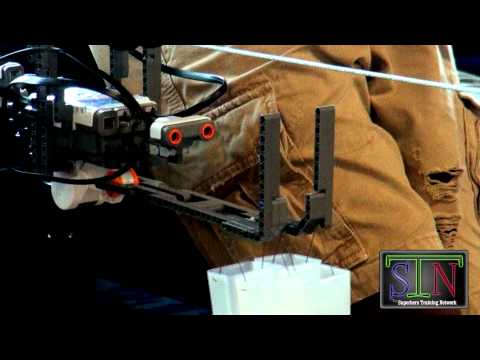 June 17 at Brandon
June 24 at Brandon
July 8 at Brandon
July 15 at Brandon
July 22 at Brandon
July 29 at Brandon
Ocala Camps at IHMC
Sarasota Pine View HS Robotics Camp